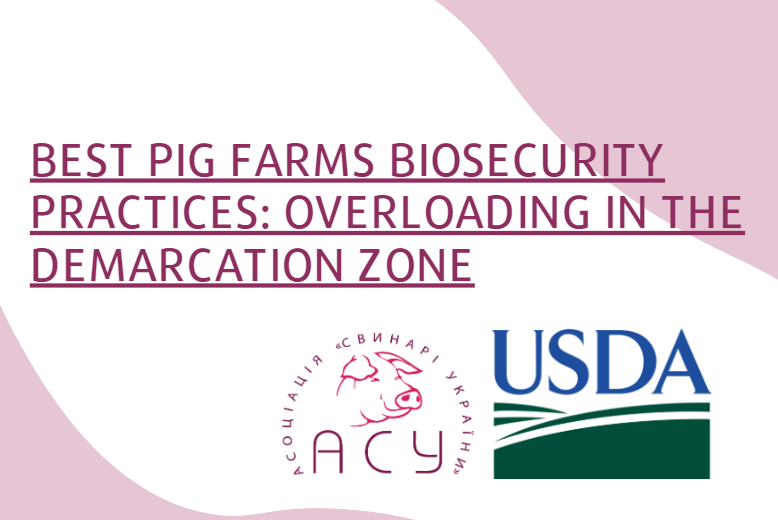 Although most domestic farms run feed trucks to the inner perimeter of the farm, there is a better practice — overloading in the demarcation zone. The Association of Ukrainian Pig Breeders filmed this process for an educational video as part of a technical support project with the US Department of Agriculture (USDA).
The demarcation zone allows organizing the work of the enterprise so that no external transport enters the territory of the farm. It is allowed to enter the demarcation zone, where it unloads, and from where the imported materials are reloaded onto internal transport.
This approach has been implemented at the company «Ukraine» in Chernihiv Oblast, where the filming for the training video took place.
The presentation of the finished videos will be available to the public this fall!
---
The Association of Ukrainian Pig Breeders is a non-profit, voluntary organization founded by domestic pork producers. The main goals of the association are to represent and protect the rights and interests of the association's farms, promote the development and implementation of new technologies for efficient pork production, expand sales markets, and protect the domestic market.