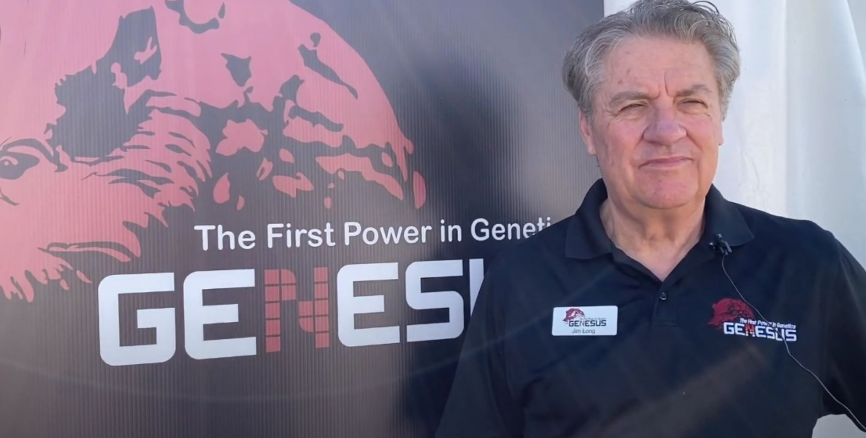 Jim Long Pork Commentary – September 11, 2023
Last week U.S. Weekly Red Meat Production was down 6.1%. A decline of 60 million lbs. Year to date down 2.5%.

The lack of Cattle continues to push Beef and Cattle prices higher. The current CME Cattle feeder index is $2.48 lb. the five-year average at this time of the year $1.53. A 750 lb. Cattle feeder $700 more than the five-year average? Choice Beef cut-outs last Friday $3.12 lb. (Pork cut-outs 97¢ lb.).
There is no doubt U.S. Beef supply has declined substantially. This is dramatically cutting total red meat supply. The price of Beef is historically high. Beef cut-outs more than triple Pork cut-outs. Consumers continue to pay a huge premium for Beef as they must prefer it's taste to the commodity Pork we continue to produce.
We do see silver lining in the Beef – Pork price spread. The Beef price and lack of its supply will support Pork prices. As Pork supply declines from the ongoing sow herd liquidation not only will Pork supply decline but so will total red meat production. The only way to ration less supply is higher prices.
Feeder Pigs
The U.S. National Corn Price last Friday was $4.72 a bushel the lowest price since the start of 2022. DTN – Agdayta does a daily Livestock Margin calculation using Lean Hog futures, Corn – Soybean price with other production assumptions. Last Friday the DTN calculation using $4.76 corn and February hog futures of $78.55 calculations you can pay $46.39 for a 40 lb. feeder pig. June futures are now 96¢ lb. The calculation using that price and leaving all other assumptions the same they can pay assumption is in the $85 per head range. As pig supply declines from the herd liquidation, we expect lean hog futures to increase pushing up feeder pig breakeven calculations higher. We expect to see $120 feeder pigs in 2024.
GMO – Gene Editing
Last week we wrote about our consumer acceptance consensus with GMO – Gene Editing in the Pork Industry. The only pigs we know of that were consumed were two-year-old pigs (seem old) developed at Washington State University.
WSU Gene Edited Pork:
The FDA authorized Washington State University with the first regulatory approval for a group of five gene-edited hogs to be approved for human consumption. The 2-year-old pigs were processed at the WSU Meat Lab. The university highlighted that the pork from the hogs was used to make German-style sausages.
Jon Oatley, a professor in the School of Molecular Biosciences in WSU's College of Veterinary Medicine led the project on gene-edited pigs at Washington State University. The FDA waives some fees for non-profits like universities, but by the time the process was completed, Oatley's team had spent two years and hundreds of thousands of dollars.
Oatley said the regulatory system makes it nearly impossible to reach commercial scale for production. "It's not that it's a totally negative experience, but it's an experience that tells me that as long as the regulations and regulatory landscape exists as it does now, we will never be able to get gene-editing applications in a commercial production setting," Oatley said. "It's just way too expensive, and it's too long and it's too cumbersome."
Gene Editing and Taste:
Despite some hesitation about gene-edited foods, taste trumps everything, according to a Washington State University-led survey of U.S. consumers.
"In general, the biggest thing they cared about is taste, the flavor-related attributes," said Karina Gallardo, a WSU economics professor.
---
Yevgen Shatokhin, Genesus Official Representative in Ukraine and Kazakhstan:

+380 (50) 444 2633

shatokhinyevgen@gmail.com