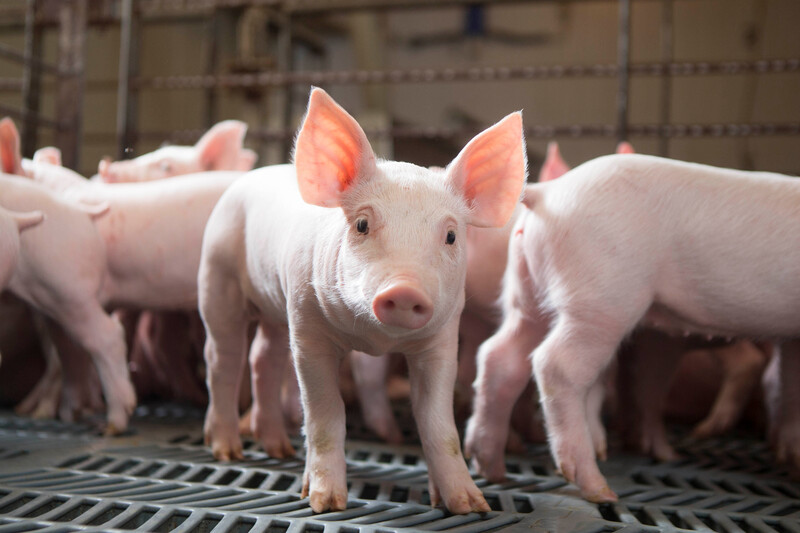 Organized producers from Yucatan and the Ministry of Agriculture and Rural Development and presented the First International Sustainability Standard for the pork Industry, which establishes the highest parameters to achieve sustainable production and contribute to food security, job creation and care of the environment.
At the unveiling of the International Standard seal, the Secretary of Agriculture and Rural Development, Víctor Villalobos Arámbula, stressed that this is a sign of the sector's commitment to stay on the path of transformation and be a benchmark in Mexico and the world.
He underlined the joint work to achieve sustainability and respond to the new challenges and contexts around this productive activity, which puts compliance with the best environmental practices at the forefront.
This achievement, which complies with the protocols and guides of the International Alliance for Social and Environmental Accreditation and Labeling, will mark a milestone in the development of sustainable practices, for the benefit of the region's productive sector and responds to consumer demand, the federal official said.
He explained that pig farming is an essential agro-industry within the national livestock activity and last year had a production of 1,730,000 tons, a growth of 3.7 percent compared to the previous year.
Villalobos Arámbula emphasized that pork is the most consumed protein in the world, having close to 40% preference. It has a value of more than 87 billion pesos and generates more than 2 million direct and indirect jobs.
He reported that Mexican pig farmers contributed 1.5% to the global volume in 2021 and exports totaled 224,000 tons in 2022, hence the broad potential for their growth and sales to Japan, the United States, South Korea and Canada as a result of the conversion of your processes.
Secretary Villalobos Arámbula, the head of Rural Development of Yucatán, Jorge Díaz Loeza - who attended on behalf of Governor Mauricio Vila Dosal - and the members of the productive chain unveiled the seal of the International Sustainability Standard for the Pork Industry.
This is in recognition of the sustainable agricultural practices established by the producers and the agribusiness of the state of Yucatan in pig farming, which is a source of jobs and economic and social development in the country.
The president of the Board of Directors of the Local Livestock Association of Pork Producers of Mérida, Carlos Ramayo Navarrete, indicated that he had proposed to the secretary Villalobos Arámbula the opportunity to count on a continuous improvement in sustainability and traceability in favor of pork production in the area of ​​health.
---
PigUA.info by materials thepigsite.com