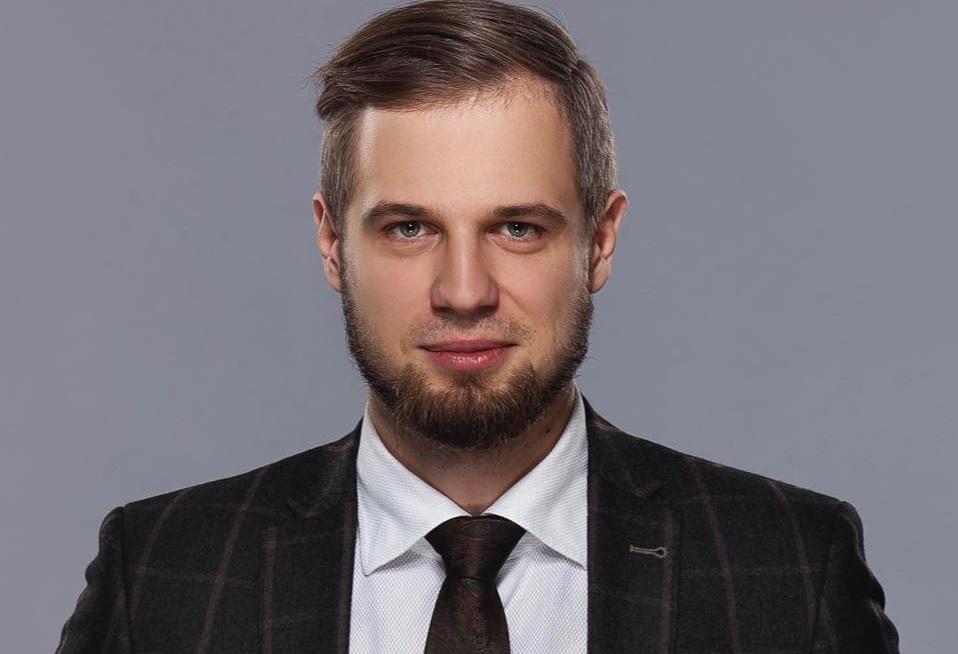 It's time for the traditional annual totals. This year was not easy for every Ukrainian. However, in spite of all the problems, we have much to be proud of.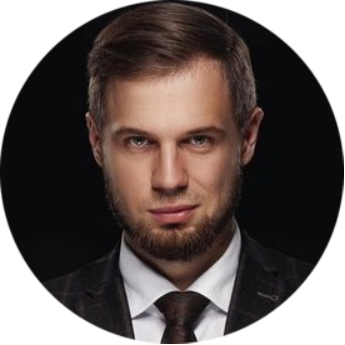 Denis Bashlyk
Deputy Minister of Agrarian Policy and Food of Ukraine on Digital Development, Digital Transformation and Digitalization
We live in an incredible country, whose courage is admired by the whole world. This year I do not want to dwell on the turmoil, there were enough of them, but we have a lot of work in the plans and the cherished victory of Ukraine, while I propose to analyze what we managed to do to approach this event. As a result of Russia's attack, small producers have lost financial and commodity liquidity, because commodity lending has ceased, and exporting products has become much more difficult. Given this, among the priorities of the Ministry of Agrarian Policy was the urgent solution to the urgent problems of the agricultural sector and the creation of the most favorable conditions for the passage of sowing and harvesting campaigns. So:
The most difficult sowing season in the history of Ukraine
Despite the full-scale war, Ukrainian agrarians managed to carry out a super-tough season of agricultural works, moreover — to harvest grain and oilseeds from the area of 19 million hectares, the total size of 67 million tons. They went into the fields, even under fire, despite significant risks. Thus, our country was able to fully provide itself with food for the next year.
State Agrarian Register, or in simple words «Action» for the agrarians, was launched in August 2022 and has become an indispensable platform for the support of Ukrainian farmers. For incomplete 5 months of GAR work we got the following result:
— almost 100 thousand registered active users;
— fully implemented at the expense of the European Union and other foreign partners 4 programs to support small agricultural producers — budget subsidy per 1 hectare of agricultural land and a special budget subsidy for cattle (cows) of all performance areas (50 million euros); the first humanitarian aid in the form of temporary grain storage (hoses) of 200 tons, implemented in partnership with the UN Food and Agriculture Organization (FAO); in continuation of this program — registration for getting special equipment sets for agricultural production in Ukraine.
This is all just the beginning, there are many plans ahead, GAR should be an online agrohab and not just an aid distribution tool.
Providing grants under the government's «єРобота» program for the creation or development of horticulture, berry and viticulture and the creation of greenhouses
The total amount of grants for both directions of the program is more than UAH 378 million, total area — 1087,46 ha
70 orders have already been signed on establishing or developing of gardens with total area of almost 1072,37 ha for the total amount of 322 million UAH, 8 orders on development of greenhouses with total area of 12,35 ha, total amount is 48,9 million UAH.
In the top three among the regions participating in the program on the area of plantations and the creation of greenhouses is Zakarpattya, Lviv region and Kyiv region, on the amount of grants — Zakarpattya, Dnipropetrovsk region, Lviv region.
Concessional lending under the «5−7-9» program
According to the Foundation for Entrepreneurship Development, since February 24, more loans were taken by companies in the agricultural sector — 50.8% of all soft loans. Thus, during the year 2022 more than 41−193 agrarians have attracted loans worth 90 billion 850 million UAH. Among the top five regions in terms of funds received are Kyiv region (14.9 billion UAH), Vinnitsa region (8.8 billion UAH), Kirovograd region (8.3 billion UAH), Dnipropetrovsk region (6.5 billion UAH), Odesa region (5.8 billion UAH).
The land market, despite the situation in the country, continues to function
During the war in Ukraine about 42 thousand land agreements were signed with a total area of over 77 thousand hectares. The most active regions (according to the number of transactions and the area of land with regard to which transactions are registered) Khmelnitschina (8.1 thousand ha); Vinnitschina (8 thousand ha); Poltava region (8 thousand ha); Kirovograd region (7.8 thousand ha); Dnipropetrovsk region (7.6 thousand ha).
For the last two weeks there were concluded 5389 transactions within land market on the area of more than 11 thousand hectares.
In total, for the whole period of land market functioning 142 945 land agreements have been concluded, the area of which reaches 322 194 ha.
Launch of digital state cartographic and geodesic fund of Ukraine and automation of state land cadastre services
We are talking about simplification, automation and systematization of receipt of cartographic materials, and in future — getting access to necessary cartographic materials on certain territory to perform various state tasks.
Also it is impossible to leave without attention new functionalities of the state land cadastre:
— automatic calculation of EOI of a land plot located within a settlement (if the State Land Cadastre has information both about NGO lands of a settlement and about the land plot itself);
possibility in terms of determining the state cadastral registrars of the State Land Cadastre and its territorial bodies on the principle of randomness in carrying out state registration of land plots formed by dividing a previously formed land plot;
— automated issuance of a statement on NGO land plots outside populated areas.
All these innovations not only eliminate bureaucracy in the organization of these processes, the influence of the human factor, but also significantly save time and budget.
Rebuilding logistics and exports
The key logistical problem at the beginning of the large-scale invasion was the blockage of seaports. Given this, it was important to redirect Ukrainian exports to alternative routes. Thanks to our European partners, we launched the «Solidarity Routes» program, so we managed to export 39 million tons of agricultural products in 10 months of the war. Thus, today we have reached the pre-war level of export, which is about 6.8 million tons per month.
During the last month of 2022, 6.8 million tons of agricultural products were shipped, which is 900 thousand tons more than in November. December as a whole was reflected by an expected decrease in shipments of rapeseed. At the same time, exports of corn increased, it amounts to 3.3 million tons. The volume of exported wheat for December remained unchanged at 1.6 million tons. Also, almost unchanged were the shipments of sunflower oil and soybeans. The total volume of shipments for 10 months by crops: 15.6 million tons — corn (39.96%); 8.6 million tons — wheat (21.98%); 3.3 million tons — sunflower oil (8.37%); 3 million tons — canola (7.75%); 2.7 million tons — sunflower seeds (6.92%); 2.2 million tons — meal (5.8%); 1.7 million tons — barley (4.37%); 1.7 million tons — soybeans (4.48%), 188 ths. tons — soybean oil (0.48%).
It is also important to note that at the end of November at the initiative of the President a humanitarian food program Grain from Ukraine was launched, under which Ukrainian grain is exported to countries in Africa and Asia, which are most affected by the food crisis and need urgent assistance. More than 30 donor states (EU countries, the USA, Canada, Great Britain, Japan, Korea, Qatar) and international organizations have already joined this program. About $ 200 million in contributions have already been raised. Thus, even in conditions of war Ukraine remains a guarantor of food security in the world.
Turning to the list of all these achievements, we can say with confidence that the results we have today exceeded the predictions we had at the beginning of the war. Our agrarian sector has impressed the world with its courage and dedication. In spite of this, there are still problematic issues that still need to be addressed. It is a question of the general situation in the agro-industry. The damage from the war in agriculture, calculated by the Ministry of Agriculture together with the KSE in September, showed that almost a quarter of the industry has been lost — direct losses amount to $ 6.6 billion and indirect losses to $ 34.5 billion. This means that every day of these 10 months of war our agrarians continue to suffer serious losses. Currently, more than 20% of the available cultivated area and more than 70% of the irrigated area have been lost. This means that there is still a lot of work to be done, and even more to be done after victory.
---
PigUA.info by materials blog.liga.net