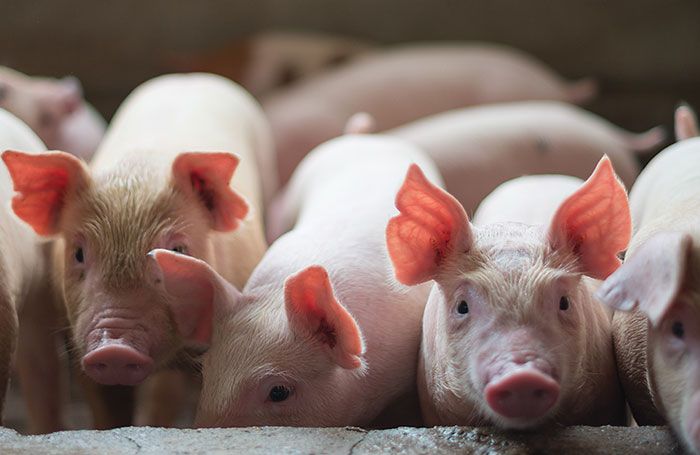 Members of the Association of Ukrainian Pig Breeders and experts of Agency of animal identification and registration agreed to continue piglet's identification experiment. This time, animals will be tattooed in Nastashka, LLC.
As Ukrainian legislation based on European standards, experts of the Association of Ukrainian Pig Breeders analyzed regulatory structure of EU and other countries. There is an alternative to animal tagging in those regulatory documents – tattooing.
«We analyzed regulatory framework of different countries and confirmed that their pig producers have a choice – identify piglets with an eartag or a tatoo. We want Ukrainian pig producers can choose a convenient method for identification in terms of management and financial aspects. Therefore, at a meeting with experts from the Agency of identification, members of the AUPB agreed to test out the best practices for the tattooing of the piglets according to the age of the animals. The experiment will be conducted by Nastashka, LLC, a member of Association of Ukrainian Pig Breeders, » - commented at the AUPB.
Under current Order of identification and registration of pigs, only pigs over 4 months of age need to be identified using a tattoo. Such a restriction is unique and applies in Ukraine only. At the same time, it causes significant financial losses for pig farms that grow pigs on two capacities: transferring piglets at the age of 2.5 months (70-80 days) from the sow house to the finishing unit. So, for the farm on 1250 sows, which transports 300 piglets weekly for finishing, it will cost more than 4 thousand UAH/week (one tag costs 6.80 UAH) or more than 210 thousand UAH/year. These costs do not include changing of tag (their losses are 2-20%, depending on the age of animal) and the payment of individual labor costs.