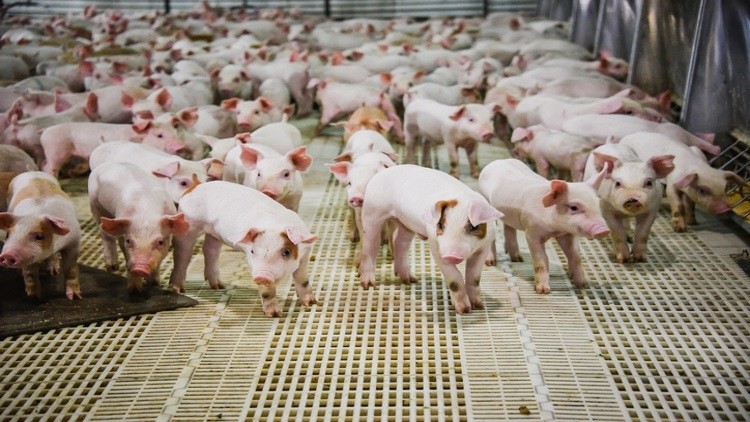 Over the year, a number of 'industrial' pigs in Ukraine went up by 2%. The corresponding increase in pigs' number in commercial farms was noted by analysts of the Association of Pig Producers of Ukraine with reference to the data of the SSSU.
As of January 1, 2019, it was recorded 3.37 million pigs in the industrial sector against 3.3 million heads a year earlier. «Such a change, albeit small, still gives hope that the positive dynamics, the first signs of which appeared in the autumn of 2018, will continue in the future,» — commented at the APPU.
In 2018, smaller beginning stock of swine affected the industry's output: last year's overall live weight gain was 1.2% less than in 2017 by 1,2%, the slaughter went down by 3.6%. In 2018, 522 thousand tons of live weight pigs were grown, 4.73 million pigs with a total weight of 492.6 thousand tons were sold to slaughterhouses.
«Unfortunately, growth of industrial herd surrenders to pace of pigs' drawdown in backyard farms, and therefore it does not compensate it. Particularly, at the beginning of the year the number of swine kept on backyard farms set the new abysmal record — 2,6 million heads. This is 194 thousand pigs compared to their stock at beginning of the 2018. Consequently, total pig herd in Ukraine dropped below 6 million. On the contrary, the weight of industrial pig breeding continues to grow — 56,4% against 54% a year earlier,» — added in the APPU.
Pig livestock according to the different farms' categories as of the beginning 2019

Source: Analytical department of APPU
---
Association of Pig Producers of Ukraine — is a non-profit, voluntary organization. Established in July 14-th, 2011. At present, AUPB unites 38 farms, providing 41% of commercial pork in Ukraine. The main objective of the Association is to protect rights and interests of pig enterprises, achieve international standards of production due to implementation of modern technologies.