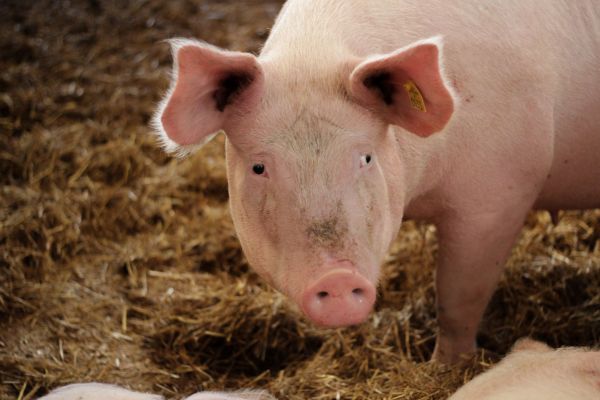 October began for pork producers quite nicely: the purchase prices for live pigs suddenly increased. According to the results of pig prices monitoring made by the analytical department of the AUPB, the average purchase price this week increased by more than 4% and reached 47.46 UAH/kg.
According to the market operators, most of the commodity lots were sold at 46−49 UAH/kg. At the same time while prices in the Center and in the West of the country were mainly found at 47 UAH/kg and higher, the eastern region's prices tended towards the lower end of the range and occasionally even lower than that. Such unbalance in prices is caused by greater competition among buyers for consignment units amid a limited supply of slaughter pigs. Under such conditions, some processors reduced the procurement volumes and «covered their bases» with the imported chilled pork.
Processing representatives comment on the price situation for the next week with caution and refrain from any specific forecasts for the future, given the significant market volatility in recent weeks. Nevertheless, the majority of the surveyed processors as well as the Meat Industry Association expect relative price stability within the range of 46−49UAH/kg with a slight upward movement within this range. However in the second half of October operators expect a downtrend to return, which, according to their estimates, will last until mid-November.
Weekly dynamics of farm-gate prices for live pigs of the 1st category, 2019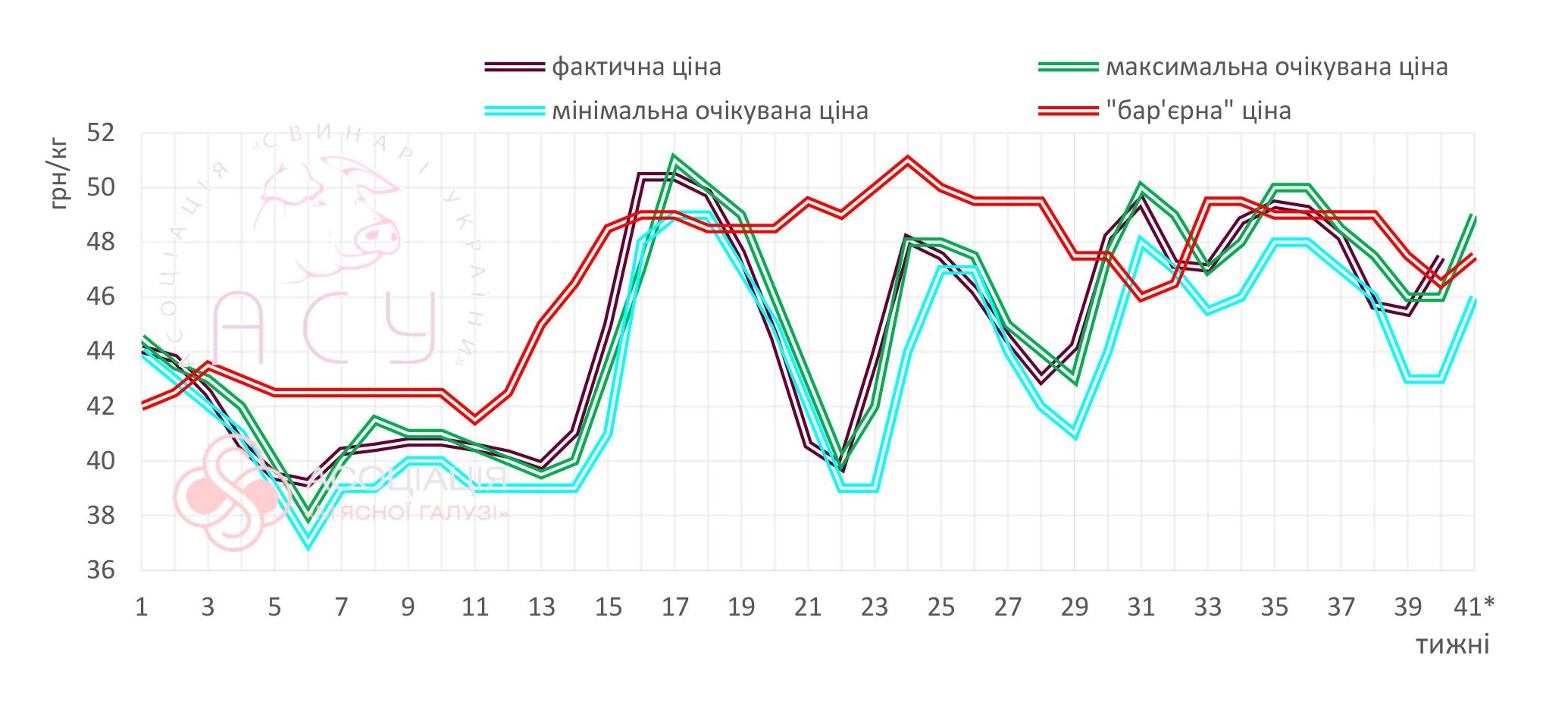 Source: the AUPB analytical department
*-estimate
---
Association of Ukrainian Pig Breeders — is a non-profit voluntary organization. Established in July 14-th, 2011. At present, AUPB unites 41 farms, supplying over 50% of commercial pork in Ukraine. The main objective of the Association is to protect rights and interests of pig producers, achieve international standards of production due to implementation of modern technologies.