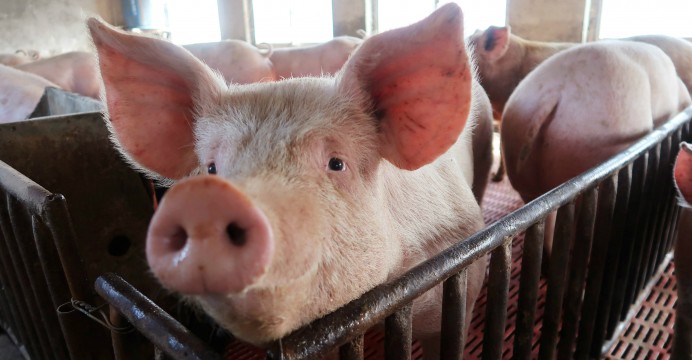 In mid-August, prices for the live weight of pig ranged from 46 to 48 UAH/kg. The analytical department of the Association of Ukrainian Pig Breeders reports on the price range volatility and a slight fluctuation of the market average (-0.2% below the previous week, at 47.06 UAH/kg).
At the beginning of the second decade, prices in the live pigs market remained within the last week's range. However, some operators revised their estimates and expect a downward trend now. Yes, some of the commodity lots this week were sold at 0.5-2 UAH/kg cheaper than last year. However, the change in the average market price was insignificant.
The representatives of the processing industry are expecting a relative "peace" in the live pigs market next week. In particular, the survey results from the Meat Industry Association indicate that most buyers expect that the pig prices will remain within the existing range in the third decade of August. On the other hand, pork producers do not reject the possibility of an upward movement in prices due to the seasonally lower supply of live pigs.
Weekly dynamics of farm-gate prices for live pigs of the 1st category, 2019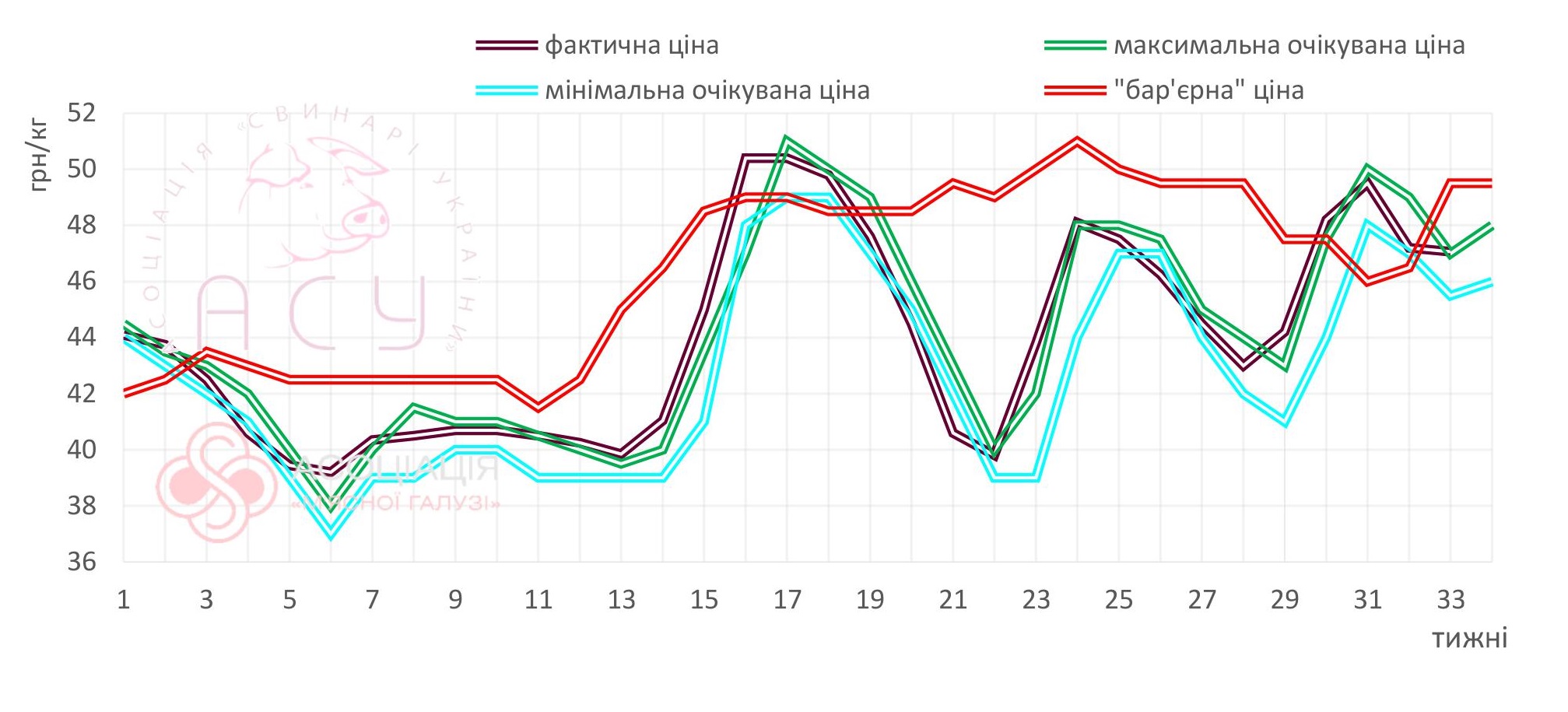 Source: the AUPB analytical department
*-estimate
---
Association of Ukrainian Pig Breeders — is a non-profit voluntary organization. Established in July 14-th, 2011. At present, AUPB unites 41 farms, supplying over 50% of commercial pork in Ukraine. The main objective of the Association is to protect rights and interests of pig producers, achieve international standards of production due to implementation of modern technologies.