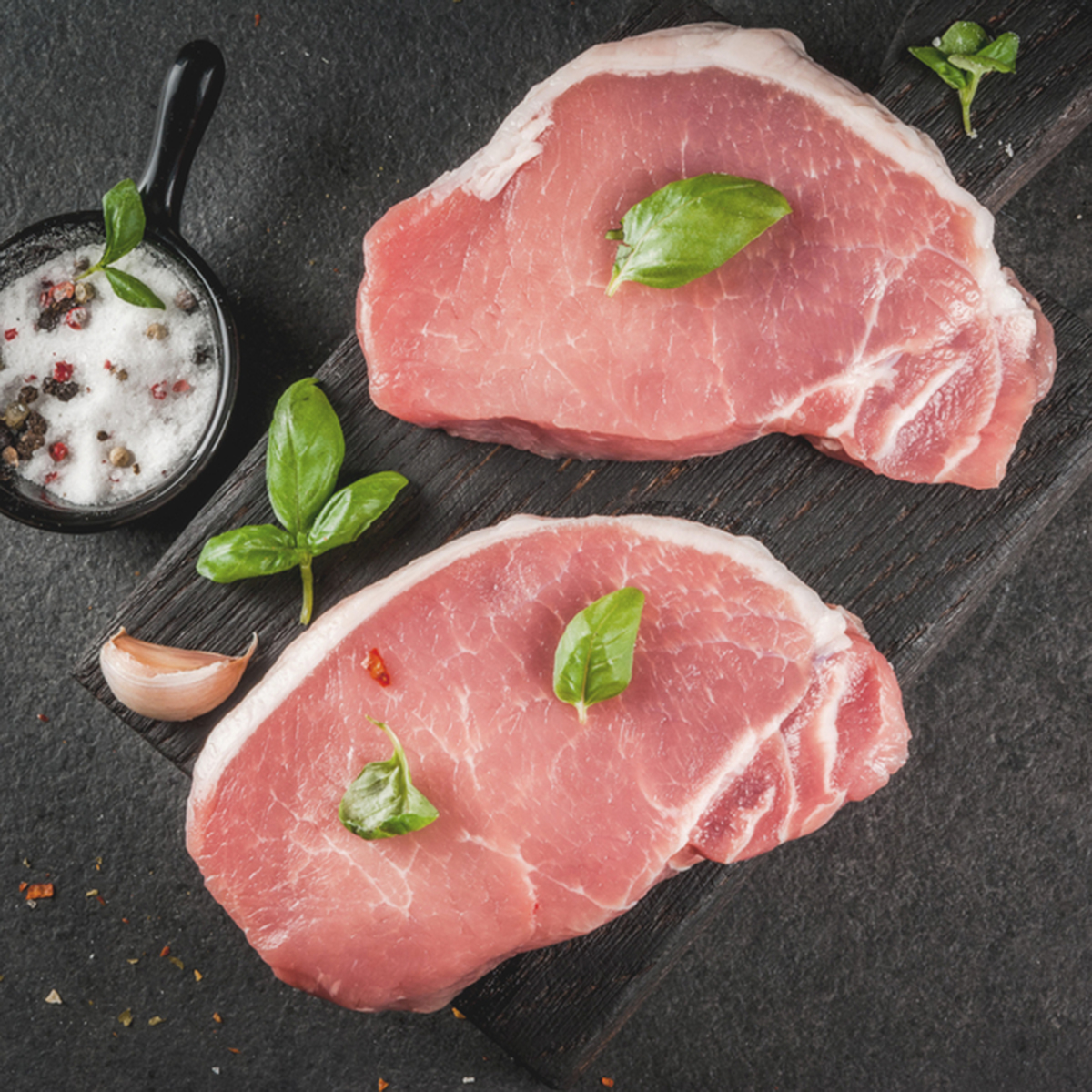 According to the customs statistics of the State Tax Service of Ukraine, during January-July, Ukraine imported 13 600 tons of pork with a total value of 25.7 million USD. This escalates the last year's mark by 11% or 1.4 thousand tonnes. "If the import activity in July remained at the level of the previous two months, the volume of foreign pork incomes in January-July of the current year would be equal to last year's," – comment the analysts of the Association of Ukrainian Pig Breeders.
"During the second month of summer, pork imports amounted to almost 2 500 tonnes, which significantly exceeded the performance of external suppliers during May-June. Meat importers noted that the motivation for more active purchases of pig meat outside the country was a sharp rise in domestic prices for pork at the beginning of the third decade of the month. This has increased the economic attractiveness of imported raw materials," the Association explains. "On the other hand, the last month' pork import was one-and-a-half times lower than in July last year."
Despite this recovery, both, market operators and experts, question the increase in the inflow of imported raw meat. In particular, the gradual increase in pork prices in the EU countries may turn into a long-awaited upward trend, which, together with the increase in the customs value of imports, raises entry barriers for pig meat from abroad.
"Recently, Ukraine has used up the import quotas for the supply of boneless pork from EU countries. By the end of the year, domestic importers will be able to import another 6.8 thousand tonnes of pork without paying customs duties. The quota covers only half carcasses and bone-in meat, while importing poultry from EU countries will already be subject to an import duty of 10-12% (depending on the item). On the other hand, Ukraine imports pork from Canada on a duty-free basis under a free trade agreement. However, since the beginning of the year, less than 0.5 thousand tonnes of said products were imported from there. So, if domestic pork producers find the best price level to stay competitive in price, compared to the suppliers of imported raw materials, the second half of the year may pass without the import boom observed in June-November 2018, — comments the President of the All-Ukrainian Association of meat and meat products importers» Vasyl Korol.
Monthly dynamics of fresh, chilled and frozen pig meat imports (UCCFEA 0203)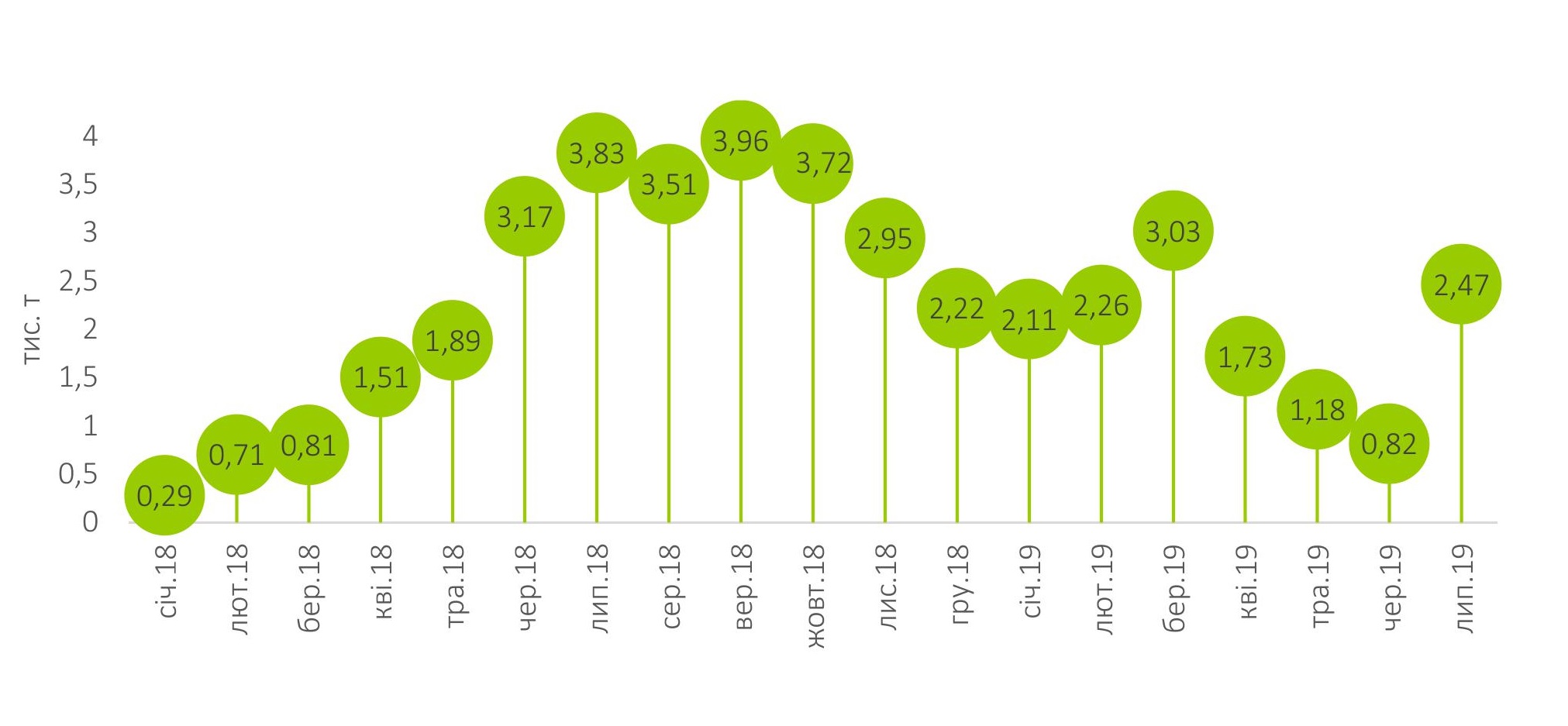 Source: AUPB analytical department, according to the data from the customs statistics of the State Tax Service of Ukraine
---
Association of Ukrainian Pig Breeders — is a non-profit voluntary organization. Established in July 14-th, 2011. At present, AUPB unites 41 farms, supplying over 50% of commercial pork in Ukraine. The main objective of the Association is to protect rights and interests of pig producers, achieve international standards of production due to implementation of modern technologies.