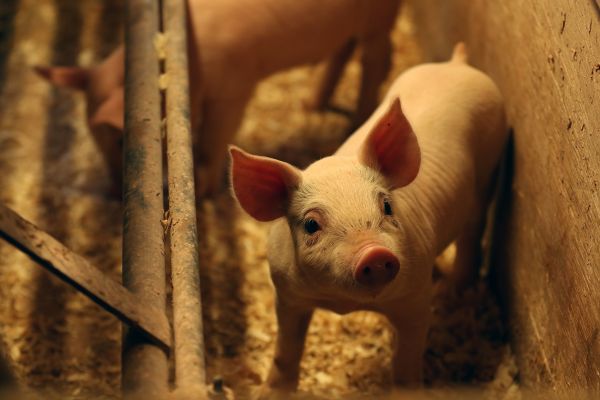 Recently, the Ministry of Agrarian Policy of Ukraine held an emergency meeting about the ASF situation. The ministry specialists, as well as the State Consumer Service' and the Association of Ukrainian Pig Breeders' representatives, joined the discussion.
During the meeting, they discussed the current situation regarding the spread of ASF, its potential impact, and ways to address the issue. In particular, experts from the Association have voiced their estimates of losses in the national pig industry due to the spread of the disease.
"Bearing in view all the agricultural enterprises that became the ASF "victims" this year and either stopped or suspended their activities, the estimated losses of the live pigs' supply this year would amount to about 9 thousand tons of pork in live weight or 1.8% of last year's volumes. The likelihood that these operators will be back in business next year is quite low. So it is most likely that the production volumes of the industry will decrease by almost 35,000 tonnes in 2020, or by about 7% compared to the last year's figures," described the ASF's effects on Ukrainian industrial pig farming Oksana Yurchenko, the head of the Association of Ukrainian Pig Breeders.
Representatives of public authorities and business agreed that it would be impossible to implement the new pig-breeding program until a new government is appointed. However, a joint decision was made to continue working together on a strategy to prevent the spread of the virus and to develop an effective compensation mechanism for industrial pig breeders in the face of such a severe epizootic situation.
---
Association of Ukrainian Pig Breeders — is a non-profit voluntary organization. Established in July 14-th, 2011. At present, AUPB unites 41 farms, supplying over 50% of commercial pork in Ukraine. The main objective of the Association is to protect rights and interests of pig producers, achieve international standards of production due to implementation of modern technologies.