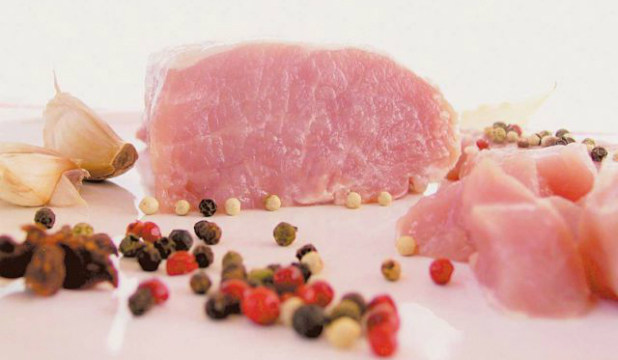 Domestics analysts expect growing of pork and its products production, consumption and import in 2019. According to the premilitary results of Economics discussion board's experts, meat products production in Ukraine can increase by 750 000 tones (+1%) in 2019. Relevant data were released in the balance of demand and supply of meat and meat products developed by analysts Economics Discussion Board (EDB).
Experts assess production of pig meat and its products in 744 thousand tons last year, by 1,1% more than in 2017, according to the calculation of EDB. They point out some recovery of pork consumption in 2019: +1% to last year's 744 thousand tons. However, such an increase can be a reason of more active import.
«The extent to which pork is actively delivered from abroad will depend on the internal price situation and on the ratio of domestic and world quotations. For example, less difference between prices in EU and pig prices in Ukraine means less interest on pork import. However, the arrival of cheap frozen raw materials - bacon and offal - fluctuates less in recent years, and does not affect the situation on the pork market greatly,» - say analysts of the Association of Pig Producers of Ukraine.
Association of Pig Producers of Ukraine — is a non-profit, voluntary organization. Established in July 14-th, 2011. At present, AUPB unites 38 farms, providing 41% of commercial pork in Ukraine. The main objective of the Association is to protect rights and interests of pig enterprises, achieve international standards of production due to implementation of modern technologies.