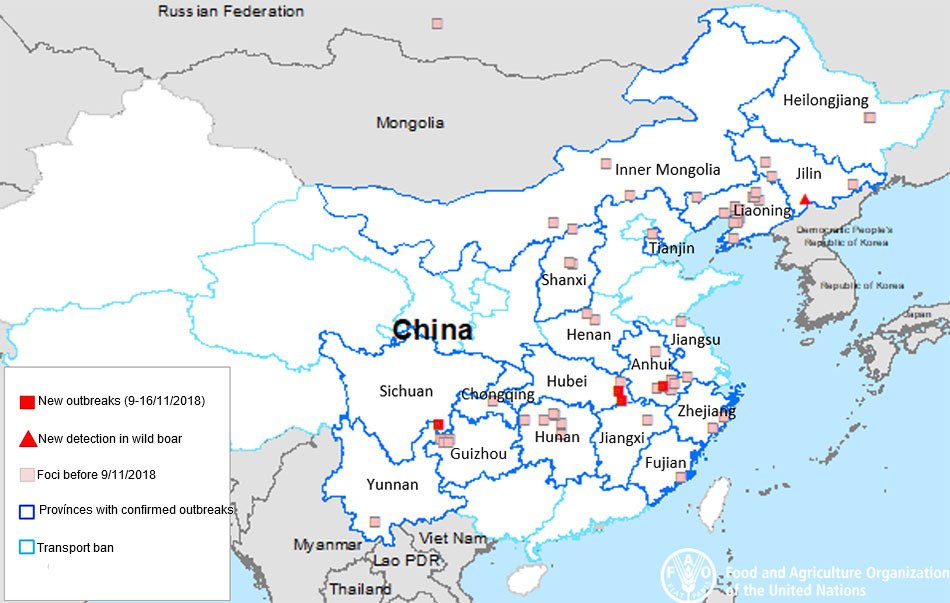 The affected wild boar was found in Jilin province.
Last Friday the Ministry of Agriculture of China confirmed the presence of ASF in a wild boar found dead in the district of Hanjiang, Baishan, in Jilin province.
This is the first confirmation of the disease in wild boar in China.
---
pig333.com